BDK Gris Charnel Extrait is concentrated at 30%, Gris Charnel Extrait reveals the intensity of the original signature to extract a richer and more faceted version. A new creation, where the woody essence of patchouli is invited and brings depth to the sandalwood and tonka bean that reveal themselves more textured and warm. Voluptuous, vanilla underlines this trail with an ambery and smoked roundness. At the top, the freshness and vibrant cardamom combines with the delicacy of a fig with green and fruity accents. A bright opening that illuminates the opulent note of the fragrance.
"Gris Charnel Extrait magnifies for me this Parisian sensuality already present in Gris Charnel. Parisian sensuality is expressed in many ways. I find it fascinating to be able to imagine all forms of sensuality through the eyes of Parisians. Everyone has their own definition and lives it with a fascinating freedom" David Benedek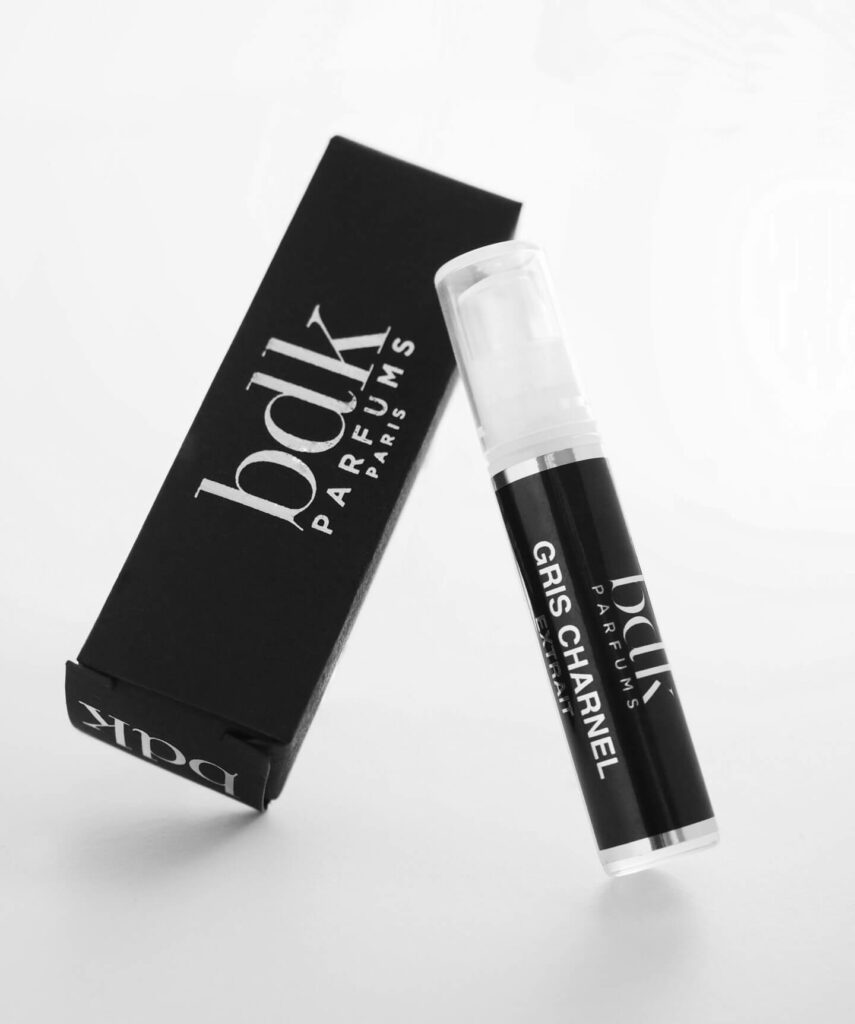 Cardamom essence
Black tea extract
Fig accord

Absolute iris from Morocco
Cistus essence
Bourbon vetiver from Madagascar

Patchouli essence from Indonesia
Vanilla absolute from Madagascar
Sandalwood essence
Cedar essence from United States
Tonka bean absolute

+/- 10 hours on skin 
1 1/2 days on clothes
Projection is soft to moderate
BDK Gris Charnel Extrait I think there is a lot of hype for the BDK as a brand because they have created several good quality interesting things. Their entire range had certain level of pizzaz and wearability at the same time. Gris Charnel has been living on my wishlist for quite some time and knowing that extrait version was coming I was patient.
To my nose Gris Charnel Extrai is much darker, much rootier and earthy fig plant, with same creamy sandalwood and smoky roasted vibe. It is less effervescent and definitely more monotone and grounding. Extrait version is also more long-lasting and as expected it stays closet to skin.
I do own hair mist and for me it does as great job as classic edp of Gris Charnel. Now, after trying extrait, I would still go and repurchase the hair mist or get EDP because I miss the fruity aspect of the fig that I love so much in OG. In extrait it feels washed out by heavier tea and sandalwood accords. Of course I will still have a sample or two of extrait version to apply over OG for the extra oomph for date nights, I still enjoy it a lot. But having 100ml is super redundant in my case. If they only had launched this beauty in 10ml format…