OFFICIAL BRAND INTRODUCTION
The NŌSE perfumes brand returns to the phenomenon of the "authentic spirit" and reinterprets the story of the fragrances that tell about the essence of humanity through smells. Coniferous forests and grassy meadows, burning frosts and warming furs, summer gardens and May thunderstorms – in each bottle there is a small history of one's life, which many know about, but can never solve it to the end.
Today we have compiled the most beautiful alphabet from our point of view, consisting of hundreds of different aromas in order to accurately convey our perfumery vision.
–  NŌSE PERFUMES  –
First time I've heard of NŌSE perfumes was through Brian @noseknowsnonotes who has reviewed the Meadow Tea fragrance on his Instagram page. I was glued to the screen reading his review.
Everything about the initial description was telling me it smells like summer at home. And it does. Ever since I had my bottle given to me by Brian, I am using it sparingly on the moments when nostalgia hits. Last year I was offered an opportunity to sample the full collection and the brand has sent me the discovery set featuring their 9 fragrances. 6 of those are permanent range and three are created in collaboration. I will covet them here briefly including their notes.  If you click on the names you can read more about these on the NŌSE perfumes website.
After discovering everything thoroughly for over a year. I've accumulated a lot of thoughts that I would like to share with you. And yes I am biased, because the house of NŌSE Perfumes is very dear to my heart. It embodies my youth memories and the environment that is very similar to where I grew up. So yes, I applaud the perfumer who has been responsible for this range.
It is not a collection that is known for following footsteps of traditional perfumery groomed in landscapes of Grasse or Cambridge. There  is this raw, real art representing flora and atmosphere of a different half of the European continent. Places where winters are cold and summers are short-lived; places overfilled with people seeking better life. Everything is presented as it is, and most beautiful linden blossom accords (my favorite smell from home) are found right here, in this collection.
The very joyous uplifting composition resting on very traditional balsamic coniferous notes. If you love ambergris and serpentine heavy woody fragrances, this is one you may want to gravitate to. There is that photorealistic spar note that opens the scent. If you love to have real spar for Christmas at home, that aroma is unmistakeable. Juniper plays a dominant note down the mid of the scent but spar is very well perceived by me through ought the entire wear of Awake. It is that soft sweetness int its base that makes me very dreamy and I start missing my homeland forests filled with sweet berries hiding in the shadows under the green branches of alive woods.
Meadow Tea: Ahibero, Monarda Fistulosa, Linden Blossom, Green Tea Absolute, Poplar buds, Vanilla, Cistus, Ambergris
My absolute favourite from the collection. Kids grown up in Soviet space will relate to this fragrance. Believe me it is a must-try northern summer essence in the bottle. They use of linden blossom and poplar buds that resonates with having to be in the middle of the city in the summer with heaps of asphalt hitting your nice while soft floral hue of linden is always in the air while it blooms. And then there are the tea parties with your grandma at her tiny village in Ukraine where you can only get to with a bike because busses don't reach that far due to bumpy roads. So you walk, the 5 km as a kid through the sunflower fields and meadows, sun hitting your face.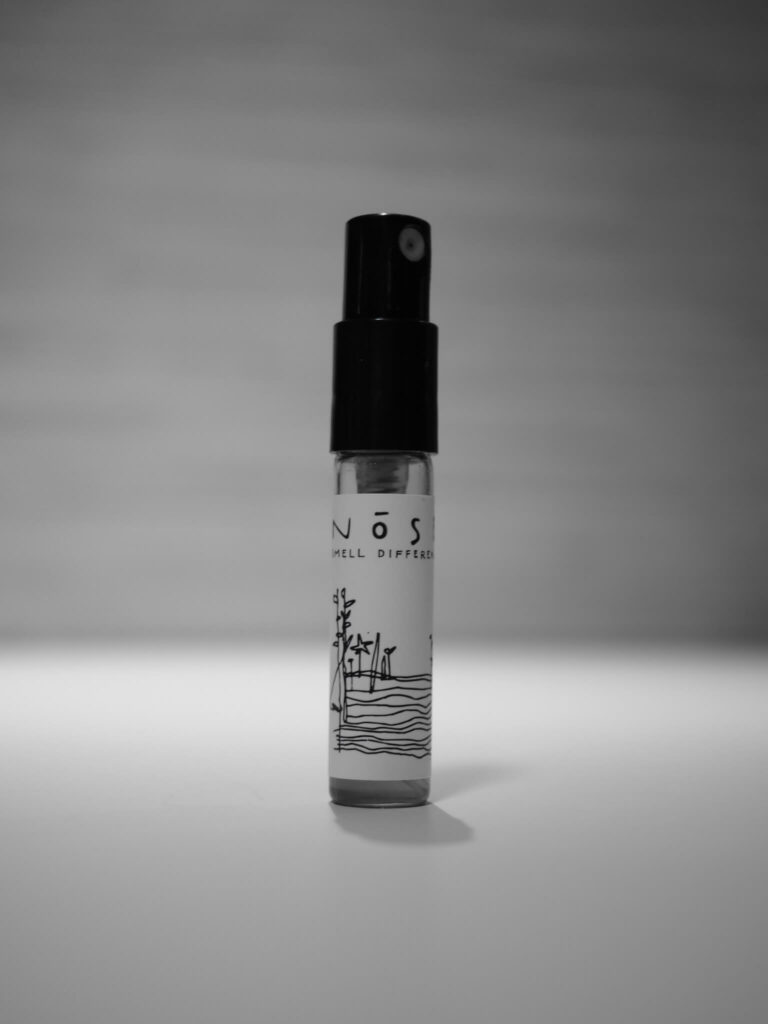 Morning Rowing: Chinese geranium, English mint, Aniseed, Clove, Clary sage, Benjoin, Sandalwood, Incense, Amber
Pure bliss for those who love liquorice and mint tea. Opening of the fresh green mint is mouthwatering. And it is true mint, maybe even melissa, not the sweet peppermint many of you may be accustomed to. It is more mentholated and stripped of sweetness. Piercing and green. Morning Rowing does sweeten up towards the base but never enters any territory that is considered food sweet. But it does have massive gourmand vibe of herbal tea served to you after trip to sauna. One of the scents in the collection that I would love to add to my collection some day in full size format.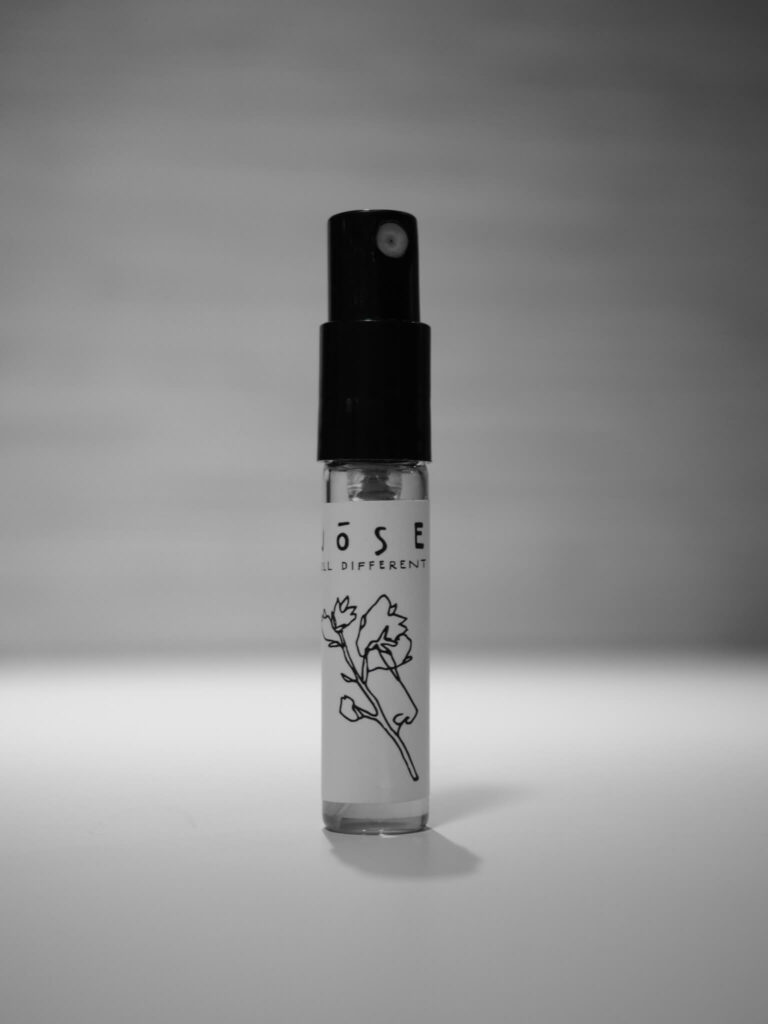 Day Off: Italian tuberose, Black Pepper, Virginian Cedar, Olibanum, Benjoin, Oak moss, Ambergris, Labdanum
The oddball for the quite mornings. I love the name of it because it has that Swedish Hygge vibe for sure. Snugging in thick wooden socks with cup of mulled wine
in secluded cottage somewhere overlooking the Fjords. This composition is resinous-woody in nature with glistening and crisp use of cedarwood. I love the way benjoin embraces the dry woodiness. Undeniable floral presence of green fleshy tuberose is adding that cold touch making it indeed a great start of the day scent. A musthave for tuberose lovers out there.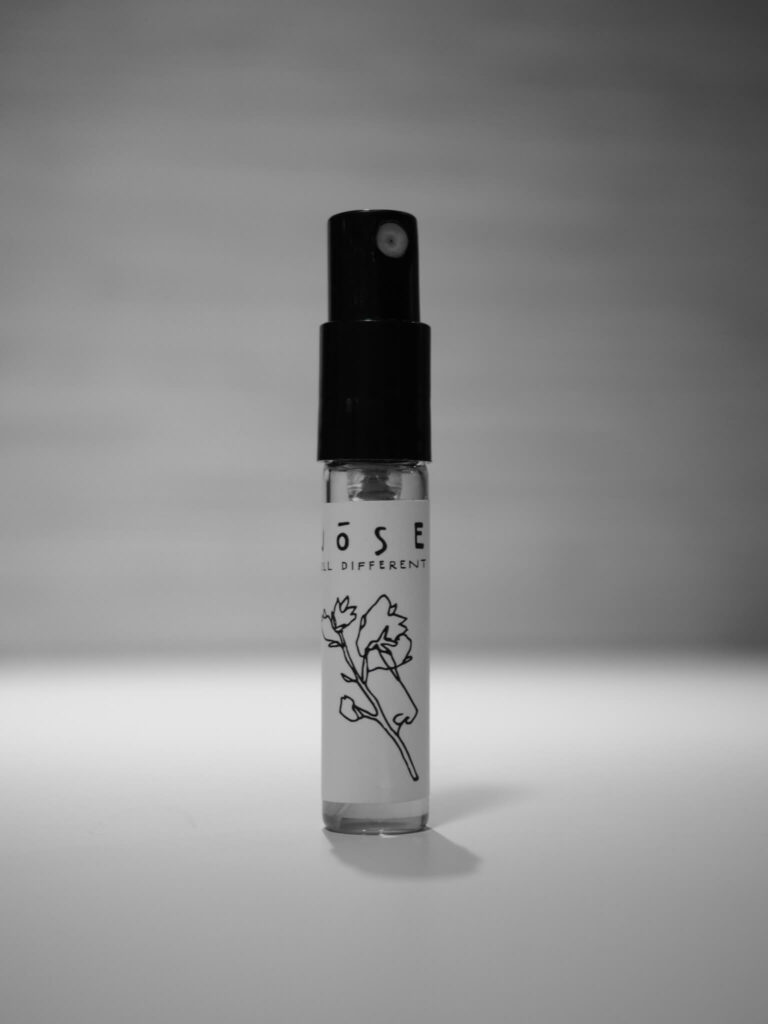 Have a Nice Day: Turkish rose, Indian rose, White grapefruit, Myrrh, Ylang-Ylang, Saffron, Clary sage, Benjoin, Juniper berry, Vetiver, Patchouli, Sandalwood, Leather
Only way to describe it for me is that it is a floral leather with a twist. Have a Nice Day is substantial and dark yet light and cheery at the same time. It takes few wears to discover it fully and I love wearing my sample on the days that I am wearing all black. Saffron and resins create that futuristic leatheriness that is subtle in the air but very prominent on the skin. It is really an interplay of dark and light. To me this is a figurative flip off of a scent, when you are being polite and polished in your actions, yet your entire being says have a nice day to someone you want to end the conversation with when someone crosses that line of your personal comfort zone.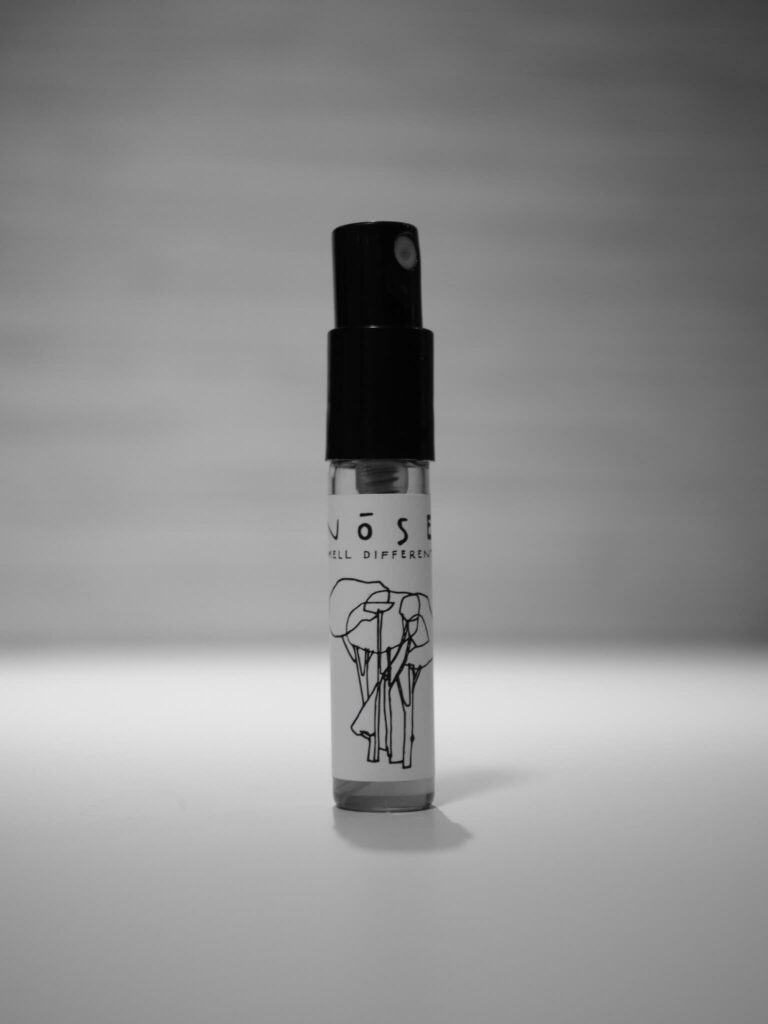 Lumberman: British Cannabis, Absinth, Thyme, Elemi, Frankincense sacra, Mimosa Cathechu, Black Pepper, Cambodian oud, Castoreum, Leather, Sandalwood, Tobacco absolute, Vetiver
Cosmically dark and blinding scent. It is the one you can sense on your clothes for weeks. If you adore
the work of Hiram Green in Hyde, Lumberman is a musthave to sample. There is a very dark animal presence to the lumberman. Opening of it is not my favorite part but the dry down is hidden gem. If Roja would put this to the market they would charge you 5K for it without blinking twice. I can see huge success for it in Middle Eastern community. Very well done but as I mentioned before it is not my personal favorite because of the consuming charred weed accord. Without it the overall darkness upon the opening notes would be one of the best olfactory representations of pitch black.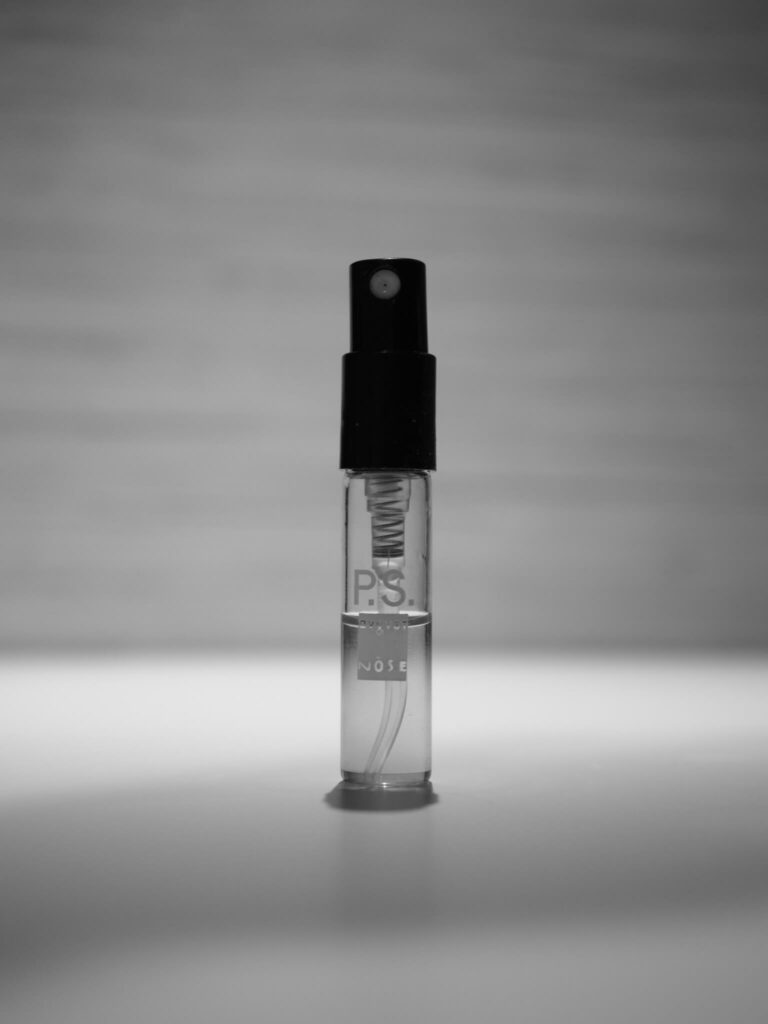 P.S.: Elemi, Opoponax, Seaweed, Magnolia, Vetiver, Patchouli, Cedarwood, Myrrh, Black Tea, Musk, Leather, Sandalwood, Ambergris, Oakwood
Another favorite of mine. It is everything in a bottle. Wood panels on the walls in fancy restaurant at the seaside. It is the smell of hot stones in the desert and campfire at night. It is also the smell of sandalwood chips in the burner at my friend's home who gets them shipped straight from India so there is that soft hint of spices there.
To me this is definitely most challenging to describe and you may think wtf, things are clashing. But no, they are not. P.S. teleports you into different scenarios, ones you've experienced before so my bet is for everyone trying P.S., it will create totally different atmosphere, unique to your memories.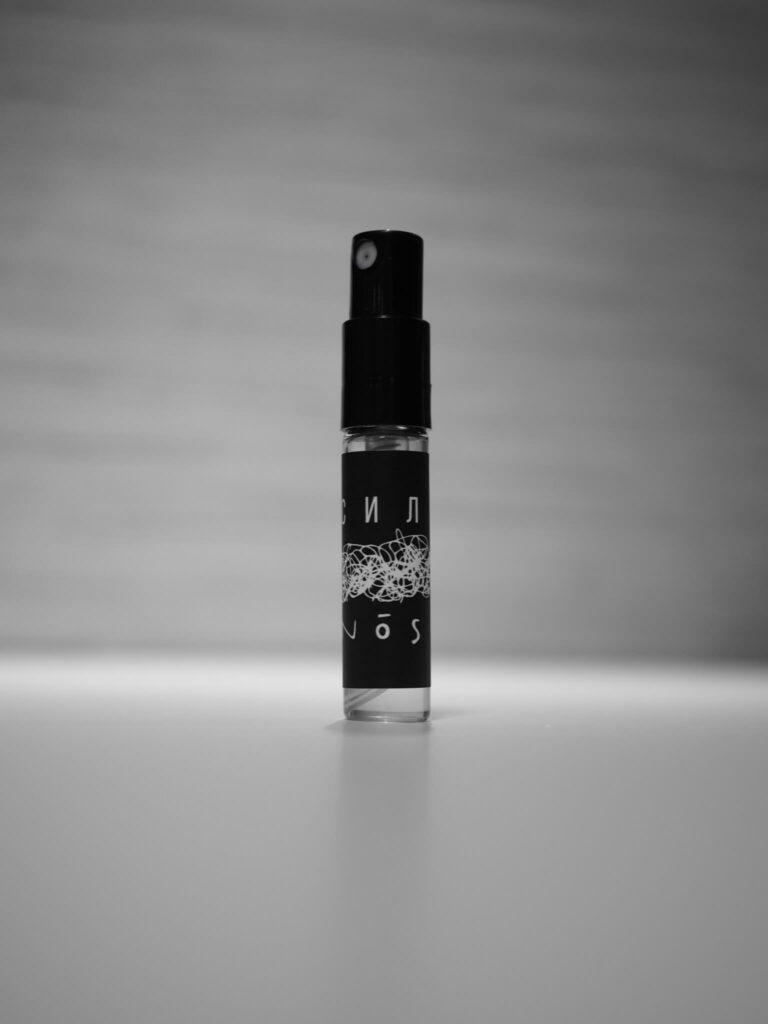 I get heaps and heaps of black tea from Sila. It is so strong that it took me a while to figure out what's in it. At first I was certain it was galbanum playing the green stemmy rose trick on me and I still believe there is a trace of it here. But after closer look I knew it was vetiver that was messing with my head. It is surreal how heavy it is. Heavy doesn't mean dark, it means volume and pressure it creates after spraying. All I know is there is that Rooty greenness hidden inside that can only come from Haitian vetiver in high concentration. Must've to try for the guys who appreciate solid woody aroma. One hell of a headturner.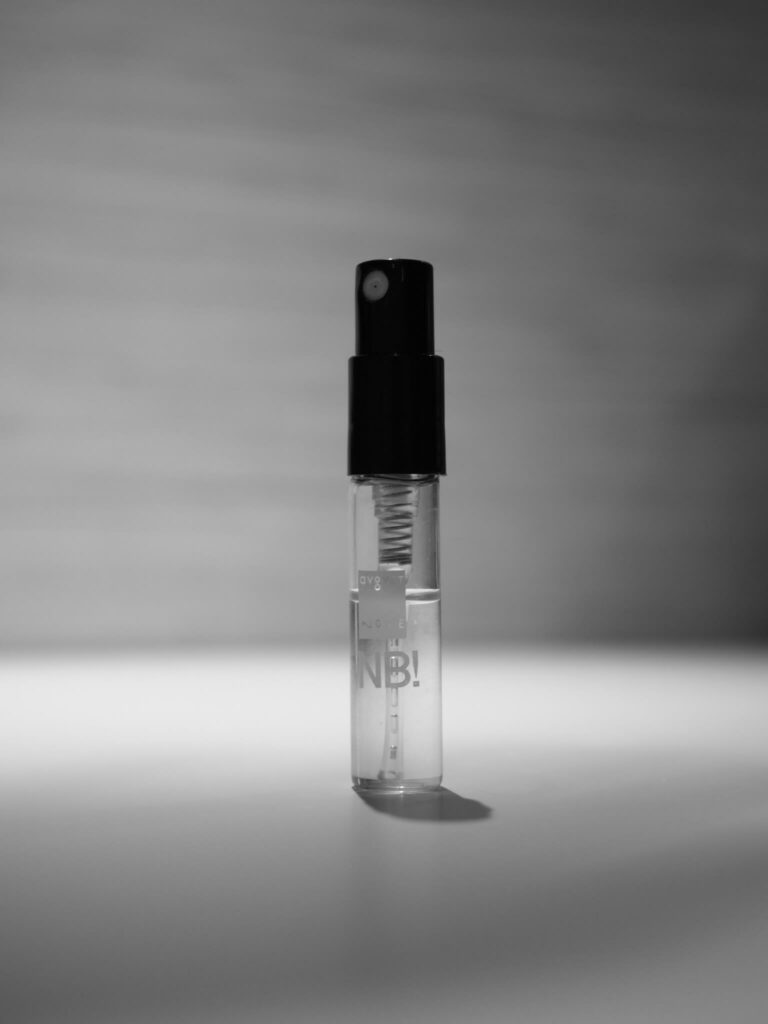 NB!: Fig leaves, Mimosa Absolute, Black currant buds, Neroli, Pink pepper, Linden blossom C02 extract, Lavender, Ambergris, Pink eucalyptus blossom, Iris CO2 extract, Poplar buds, Sandalwood, Palo Santo
You know the song that goes "green green dress, blue blue sky…" NB is as green as it gets right off the start. So much so that you are at first battling the idea of an old painting. The beautiful powderiness of iris and greenness of mimosa and linden blossoms are star notes for me here. Even though I do occasionally catch whiffs of English Lavender that is more dry in nature, I don't experience this fragrance as floral at all.
To me it is the beautiful green panorama of some place cold, with long summer nights and lots of fresh dew on the grass. A place I have not yet visited. Misty Ireland? I would not know for sure since I've never been there. Really beautiful and one of a kind take on linden trees in the open air.
NŌSE Perfumes Discovery Set 9 is available for purchase on the official website. The set contains 9 samples that come in 3ml format.