MAISON REBATCHI Bois d'enfants
A masterpiece inspired by Mohamed Rebatchi's childhood memory, which succeeds in creating an impressionistic image in the minds of those who discover it.
« It is reminiscent of a walk in Vendée, through the Saint Hilaire de Riez forest, where Mohamed Rebatchi spent his summers as a child. In the shadows of the forest, the spicy salty freshness of pink pepper essence, emphasized by a touch of rose essence, blend together with somber May rose absolute. As the wind picks up, brightness returns carried by a note of freesia that merges with bergamot. Iris draws a vertical floral woody line to the maritime pines, swept away by the breeze and brimming with sap heated by the sun, taking on incense and balsam fir accents. »
Karine Chevallier

bergamot
Pink pepper
Rose essence

May rose absolute
Freesia
Iris
Incense
Cedar
Pine

Sandalwood
Fir balsam
Raspberry
Vanilla
Musks

6-8 hours on skin 
Lasts entire day on clothes
Projection is moderate
MAISON REBATCHI Bois d'enfants, my first acquisition from this house was created by Karine Chevallier. She is wonderful nose behind few of the Gallivant fragrances as well as Nez a Nez perfumes.

Bois d'Enfant opens with blast of pepper and bergamot making the composition quite lively and joyful. After few minutes conipherous accord of pine tree come into play and it it the reason I've bought this fragrance. It simply reminds me of pinetree woods from my home. We used to travel to the woods collecting blueberries and cranberries every year. Bois d'Enfant is all about wondering in the woods with basket full of berries in your hand.

There is very juicy sweet accord present coming from the blackberries mixed with vanilla. Another interesting aspect is insence. It is way in the background and gets more prominent when you wear it outdoors. It was love at the first sniff where it remains to this day. My bottle is now 2 years old and I'm planning to put a bigger dent into it this summer.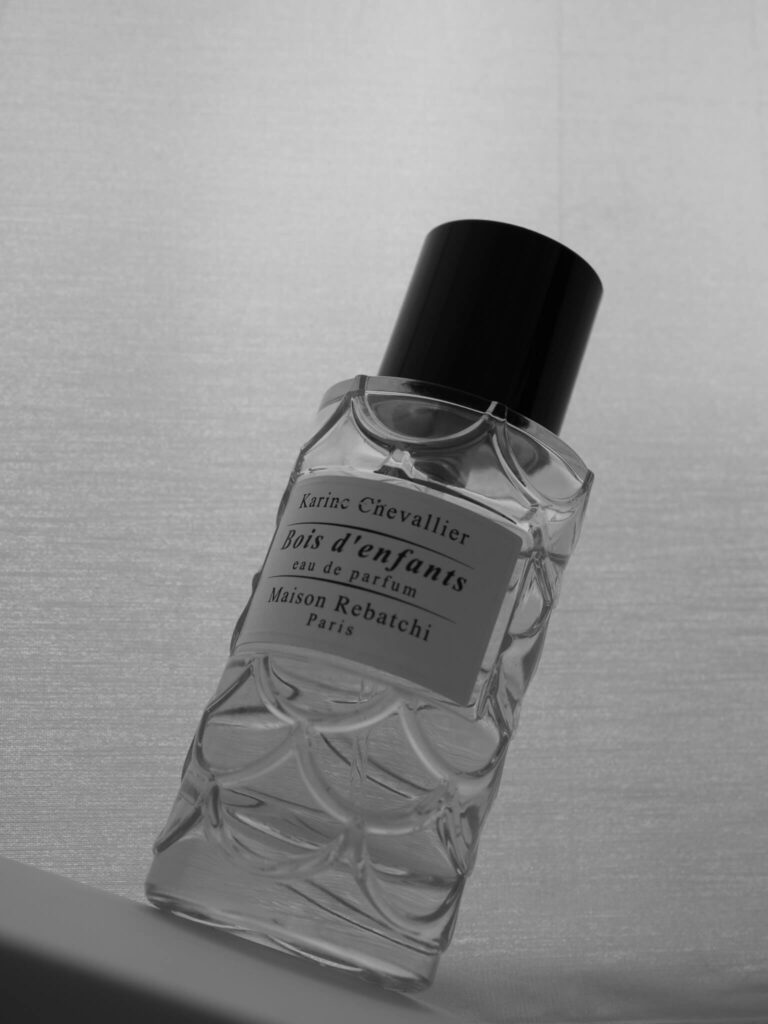 MAISON REBATCHI Bois d'enfants is available for purchase on the official website in 10 ml, 50 ml  and 100 ml size.