PENHALIGON'S THE IMPUDENT COUSIN MATTHEW

• OFFICIAL BRAND STATEMENT •
Matthew is never far from trouble-the naughty to his sister's nice. His eau de parfum reveals an unexpected pedigree, as fresh, sparkling mandarin strides gallantly forth from woody depths.


6-8 hours on average 
+/-12 hours on clothes
Projection is strong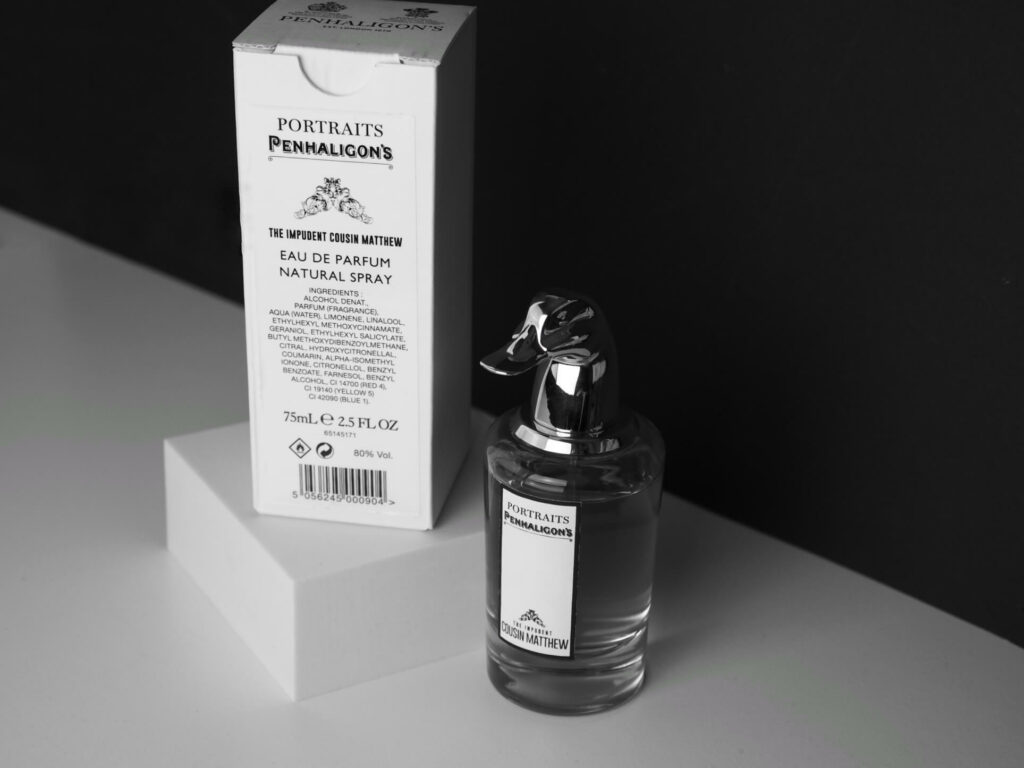 Penhaligon's The Impudent Cousin Matthew is the fragrance that grew on me over time while it was always a good solid love from the first sniff. My issue with buying an entire bottle was that the retail price, which is €235 is somewhat steep considering bottles of Portraits are only 75ml. Consequently, this is a fragrance you would have to save for. I do have various favourites from the Portraits range and Matthew being one of the freshest scents in the range made me doubt nonetheless, wether I need an entire bottle of it for the full retail price or I should just settle for a partial bottle or decant.
I am of the same opinion as many other fragrance nerds, Penhaligon's presentation is simply next level making there animal-headed bottle highly wanted amongst the fragrance collectors. Needless to say those atomisers are top notch and the category this line falls into is "Luxury". I would personally want to see different material labels on these bottles, but someone might disagree with my opinion on that. Anyhow, I have managed to find a great price for it at BeautiNow, local Dutch webshop specialising in various niche fragrances including selling official testers. Matthew tester bottle made it to my home safely at almost half the retail price.
Notes breakdown on The Impudent Cousin Matthew is fairly simple (and suspiciously minimal) featuring only three notes officially. However I highly doubt it. I sense some lemon and lavender in the composition and dash of clean soapy vetiver in there as well anchoring the entire thing. In the past Matthew has been compared to Xerjoff's Nero 70 exclusive and Tom Ford Neroli Portofino and yes, it does carry best parts of each still staying different from both. Matthew conveys the essence of neroli in the same way as the fragrances it is being compared to. But instead of it being hard and crisp, neroli starts off sharp thanks to what I suspect to be a lemon. However, this opening passes very fast and neroli gets more creamy supported by woody nuances.
I love this scent. In my personal opinion it smells of vacation in Italy, Sicily to be specific. Fresh, easy going, it would fit any linen shirt and sunny set of mind. You get lots of mandarin and wafts of fizzy sweet citruses like in sorbet ice cream. Now that it's really well priced over here, I can practically bathe in it. Totally unisex and good example of work appropriate citrus scent that will stay with you and not irritate people around you. Penhaligon's did it again!
P.S.: I really hope to try their new Arthur release this year in London.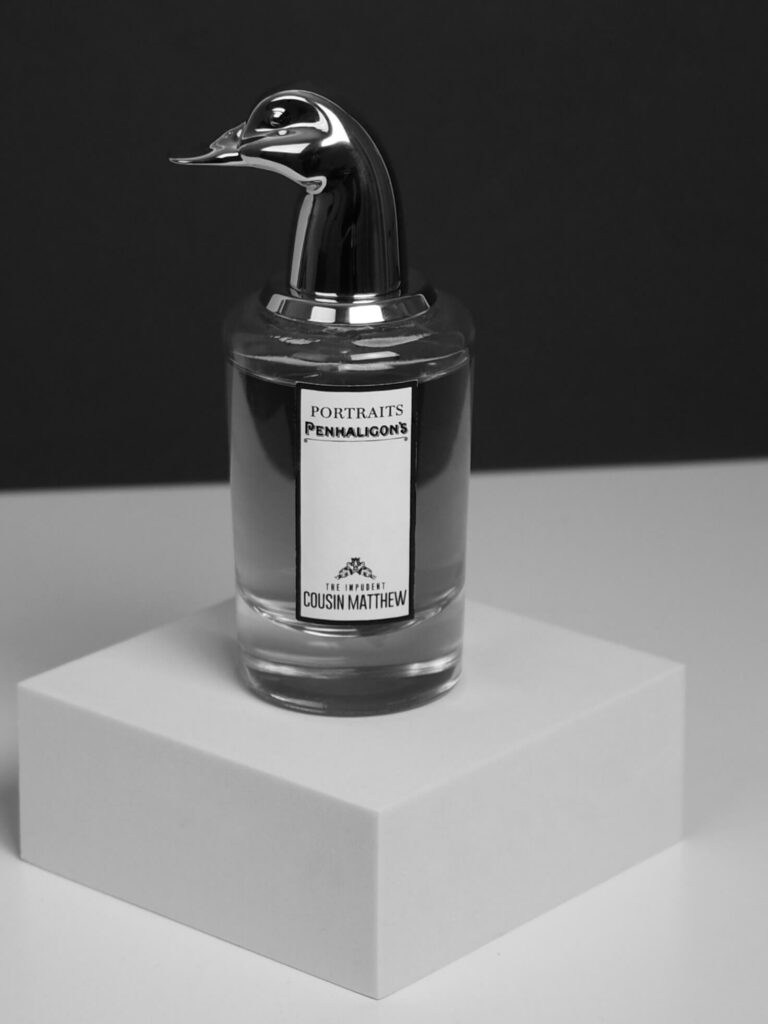 The Impudent Cousin Matthew Penhaligon's is available for purchase on the official website in 50 ml size.
Also available as a tester bottle at BeautiNow where I got my bottle from.e