ROJA ENIGMA
PARFUM POUR HOMME

• OFFICIAL BRAND STATEMENT •
Shrouded in a swirl of Cognac and Tobacco, a suave figure sits cool and composed at the bar of a private members' club – where the scent of Woods and Leather pervade. Dressed in a way that defies the club rules, this alluring presence is definitely unexpected. Why is he here? How did he get in? You cannot take your eye off this mysterious man. Warm touches of spice blend with soft Vanilla and Benzoin, which create a sense of ambiguity – nothing is quite what it seems.
A fragrance which expertly balances the balsamic sweetness of Benzoin and Vanilla with the dry masculinity of Tobacco and Cognac, Enigma is an enticing experience which transforms any who wear it into a man of mystery and intrigue. An unusual effect occurs where the slightly powdery and Cherry-like tones of Heliotrope mingle with the mouth-watering quality of the Vanilla and Benzoin and appear to fizz, as the boozy splash of Cognac creates a delicious cocktail, which is enjoyed alongside a fine Cuban cigar, as the smoky tones of Tobacco are given a hot spark by the gentle spice notes of Cardamom, Ginger and Pepper.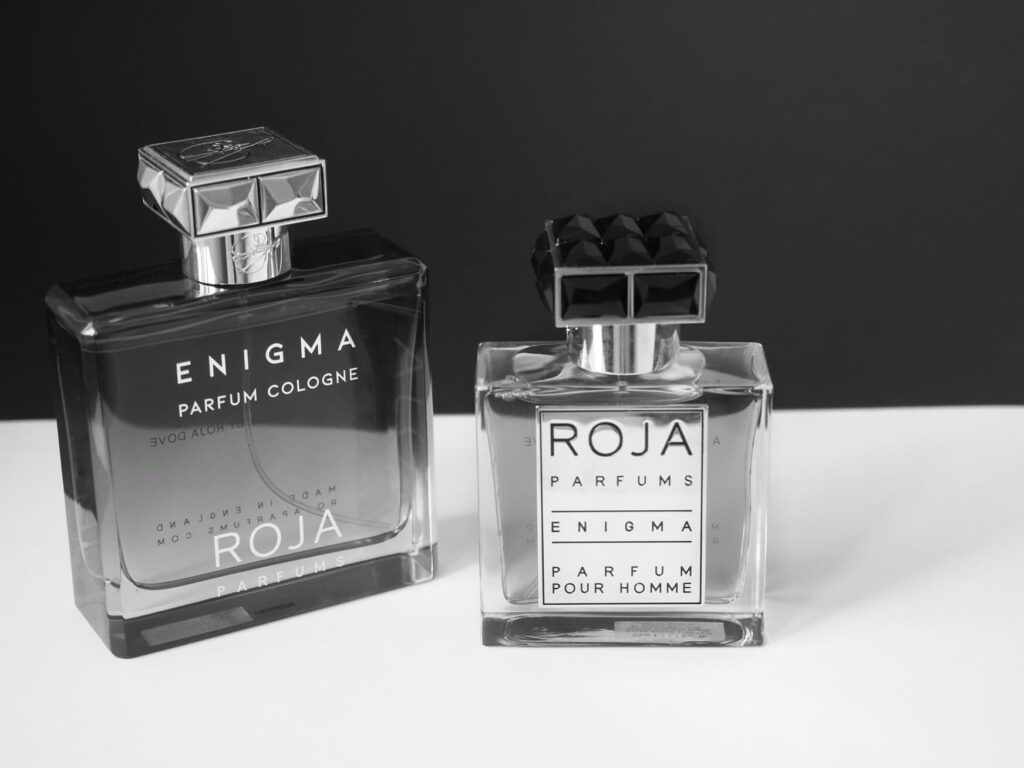 Geranium

Rose de Mai

Neroli

Jasmin de Grasse

Heliotrope

Cardamom
Ginger
Cognac
Tobacco
Sandalwood
Benzoin
Vanilla
Ambergris

12 hours on skin 
Days on clothes
Projection is strong
Pour Homme or not Pour Homme, that is the question…
I know I'll be repeating myself often when talking about gender split in fragrances and that I don't really see any of the perfumes strictly male or female. Of course there are few exceptions and something that is huge white floral with cotton candy undertone is still perceived by me as "leaning feminine" but it is not entirely only femme or only homme, never. What you should know that if you stroll through categories, you will see most of my fragrances listed under "MEN", "WOMEN" and "UNISEX" sections because all of it is true. Everyone can wear Roja Enigma Parfum Pour Homme.
I is actually one of the greatest examples of this gender stigma in perfumery. Fun fact, I got it for myself as Mother's day gift this year. So what makes this homme? Is it patchouli or ambergris? Lovely fizzy coca cola opening? Dark boozy heart of the scent? I honestly don't know. Enigma in parfum concentration has been nothing but unisex to me. And Homme gender incline is unnecessary. Yes of course, you may say they also have the femme flanker And you are correct, they do. There are also various concentrations flankers of the same thing. Marketing strategies are not innovation nor they should be.
The main question of today is how does it smell. To my nose it is elegant, rich deep boozy tobacco fragrance. Every time I wear it I transport into the world of 20's with secret underground bars are in place during time of Prohibition. People with class were visiting the secret establishments playing poker or having important discussions with their business partners under veil of secrecy while mixing business with pleasure.
Roja Enigma Parfum Pour Homme is big love for many. I love wearing it in the heat of the moment of for a night out. Funny enough I can easily wear it to bed as well or take it with me to work. There is no "gentlemen's only" aura about it. What it is, is a gorgeous beautiful blend, that suits every gender and every occasion.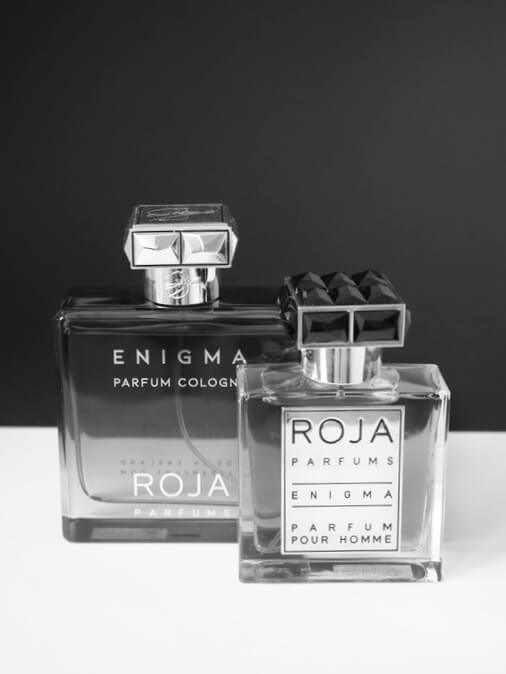 Roja Enigma Parfum Pour Homme is available for purchase on the official website in 7,5 ml and 50 ml. Current variations of this fragrance are