SANA JARDIN REVOLUTION DE LA FLEUR
An escapist, floral scent, this stars the essential oil of Madagascan ylang-ylang whose energising properties promote inner-strength and a sense of calm – being linked to the heart chakra. A few spritzes are enough to take you from the busy city streets to the sapphire waters of Tulum, with other exotic blooms like Moroccan jasmine and frangipani creating a sensory carnival. 

Vanilla Bean Extract
Sandalwood

8 hours on skin 
+/- 12 hours on clothes
Projection is strong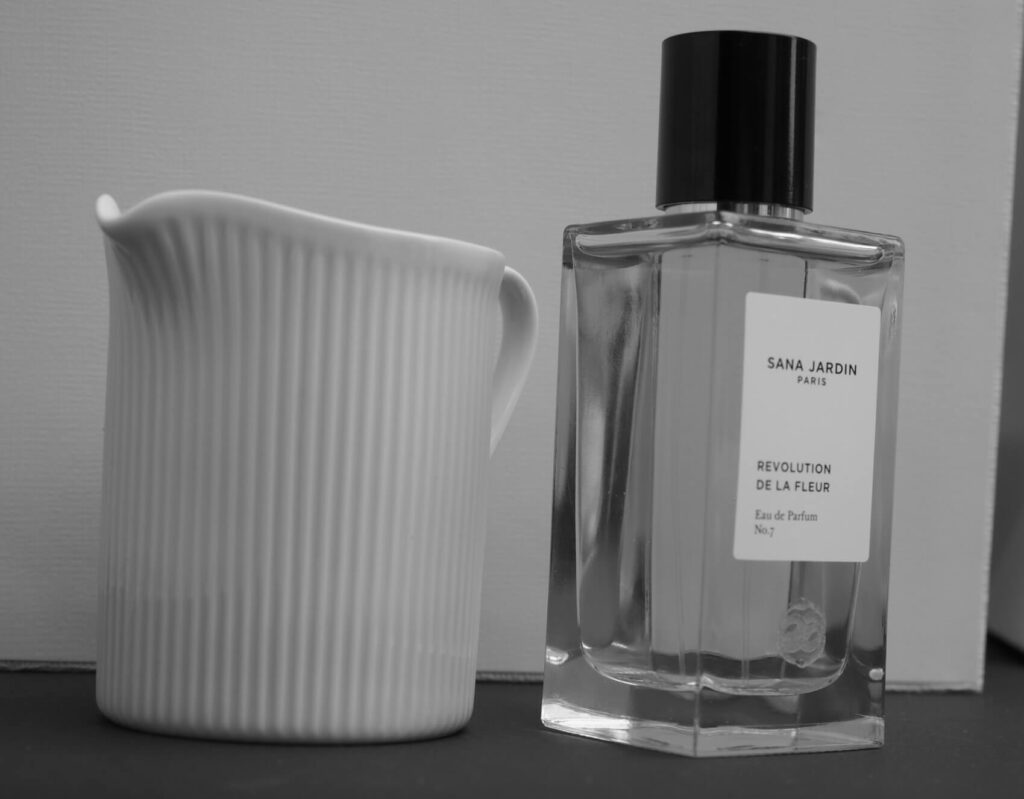 Sana Jardin Revolution de la Fleur has opened a new love in me towards white florals with a twist. It utilises very interesting composition of jasmine that is quite indolic in it's essence making me thing op paint solvent upon initial spray. It is very interesting because I have experienced some white floral absolutes doing that trick to my nose. I can think of very little fragrances doing this exact thing upon initial blast for me.
One of them is Carnal Flower by Frederic Malle and another two are Naomi Goodsir Nuit de Bakelite and  JAR Bolt of Lightning. Sadly latter has been discontinued but let me tell you, Revolution de la Fleur gives you enough moments of that same experience which is quite awesome.
Composition wise there are a lot of florals biggen in the Sana Jardin gem. Jasmin, Tiare, Magnolia, Neroli, Ylang-Ylang just to name a few. There is very distinct phase of the entire composition smelling like vegetal green heady tuberose with all the leaves and roots present and accounted for.
I have very little experience with this house, and Revolution de la Fleur was blind buy after all. It turned out to be one of the top 10 additions to my collection this year. I give this one 11 out of 10 if you are a fan of unisex florals.
Sana Jardin Revolution de la Fleur is available for purchase on the official website in 50 ml and 100 ml sizes.