GUERLAIN VOILE DE POUDRE HOME FRAGRANCE

• OFFICIAL BRAND STATEMENT •
No information was available for Guerlain's Voile de Poudre Home Ambience Spray except it was a gift with purchase product at Guerlain counters.
I have never bothered to train my nose to detect violets but in some fragrances it is so prominent that there is no way around it. Violet fans en guard, because you can still purchase there ever so often on various marketplaces and discounter shops.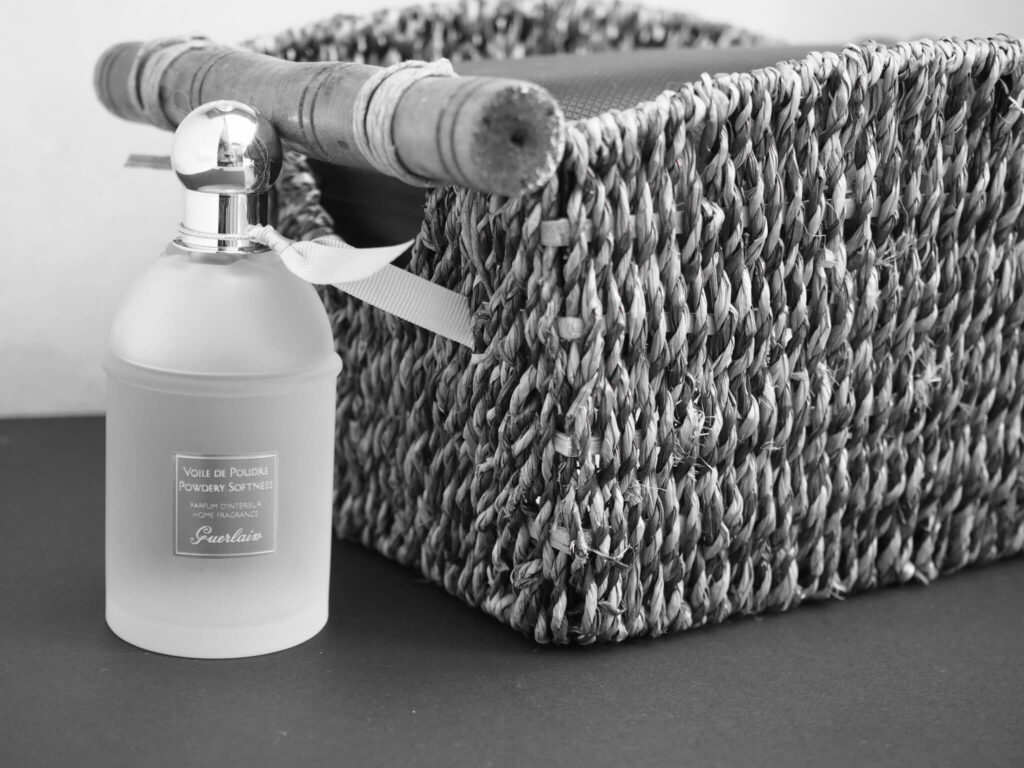 Voile de Poudre Home Ambience Spray is one of those freebies that Guerlain did as a thank you gesture for their customers. This edition is created in 2011 and smell predominantly of spicy powdery violets. 
Being a home fragrance it is nothing new or exciting. Yet for those who love violet it is a collector's piece worth owning. From what I can detect in it Violets and Bergamot are dominant notes. But there is some powdery pepperiness in the base. I would assume the black pepper is the culprit. It elevates the clean sweetened up violet to the surface. It is no sector I am very much anosmic to violets and here I can practically hear it.
If I have to compare it to something out of fragrance world, hmm… It would be the Teint de Neige by Lorenzo Villoresi. I deliberately did not include the note breakdown section because frankly there is none that I could find listed on the web and on the box. 
Discontinued free with purchase item, was never available for public sales but can be found at some discounter shops. Voile de Poudre Home Ambience Spray,  created only in  125 ml size.