MASQUE MILANO RUSSIAN TEA
Day faded; on the table, glowing, the samovar of evening boiled… (A.Pushkin)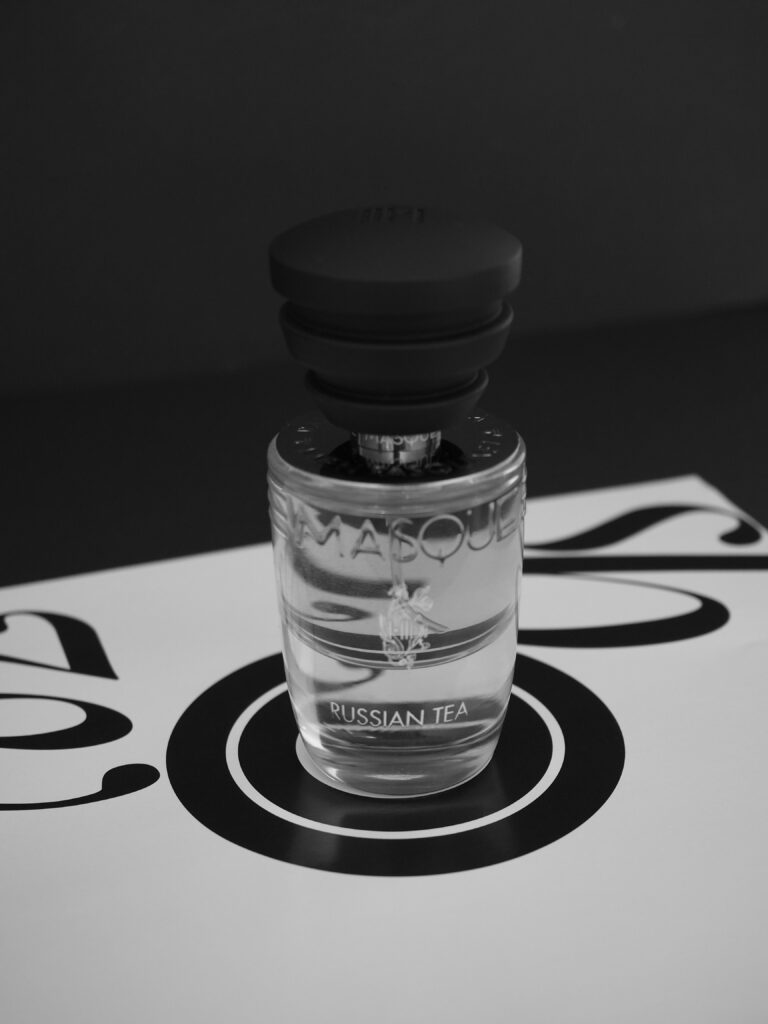 ACT I SCENE III RUSSIAN TEA
Out there, the snow-covered Nevsky Prospekt, and a sumptuous Art Noveau building. Inside, a large bookstore. And, on the first floor, an elegant cafè. As water is poured in the cup, the infusion unleashes its most characteristic notes. Black tea, heavy and intense. A floral note, sharp and biting. And that unmistakably dry and smoky aftertaste given by the caravanserai campfires, meant to keep the precious tea cargo dry in the never-ending journey through Siberia.
The fresh mint leaves give a pleasant fresh touch to the hot water.
A teaspoon of raspberry preserve sweetens, without altering it, the bitter aftertaste of leather and birch. We sip it slowly, gazing out of the wide window, towards the beautiful cathedral of Our Lady of Kazan and beyond. The Russian Tea Ritual today carried us to an unexpected journey in remote lands, full of mystery and fascination.

Mint
Black Pepper
Raspberry

Black Tea
Magnolia
Everlasting Flower

Leather accord
Incense
Birchwood
Cistus-Labdanum

10+ hour longevity on the skin
Lasts for days on clothes
Sillage is moderate to strong
My love for tea started when I was a little kid. My grandmother used to brew it in her samovar and we had the best family time at the table enjoying this wonderful beverage. I love how tea tastes and smells. Black, green, white, roiboos, mate, matcha… so many flavors yet one family tradition of spending time together.
We have always made our own blends, especially when it came to making herb-based teas. But my most favorite one is home-made mix based on pure ceylon black tea leaves with little pink peppercorns and dried orange peels and a branch of fresh green mint for more flavor. And this is exactly what I'm getting from Masque Milano Russian Tea minus the orange peel part. It is dark deep tea fragrance with very prominent leathery aspect and smokeiness like there is no tomorrow.
This fragrance is an artistic representation of an actual Russian Tea. I love that it is not easy going fluffy green tea with lemon that exists in perfumery in million variations out there. MM's Russian Tea is special: one of a kind heavy, smouldering and unapologetically dark.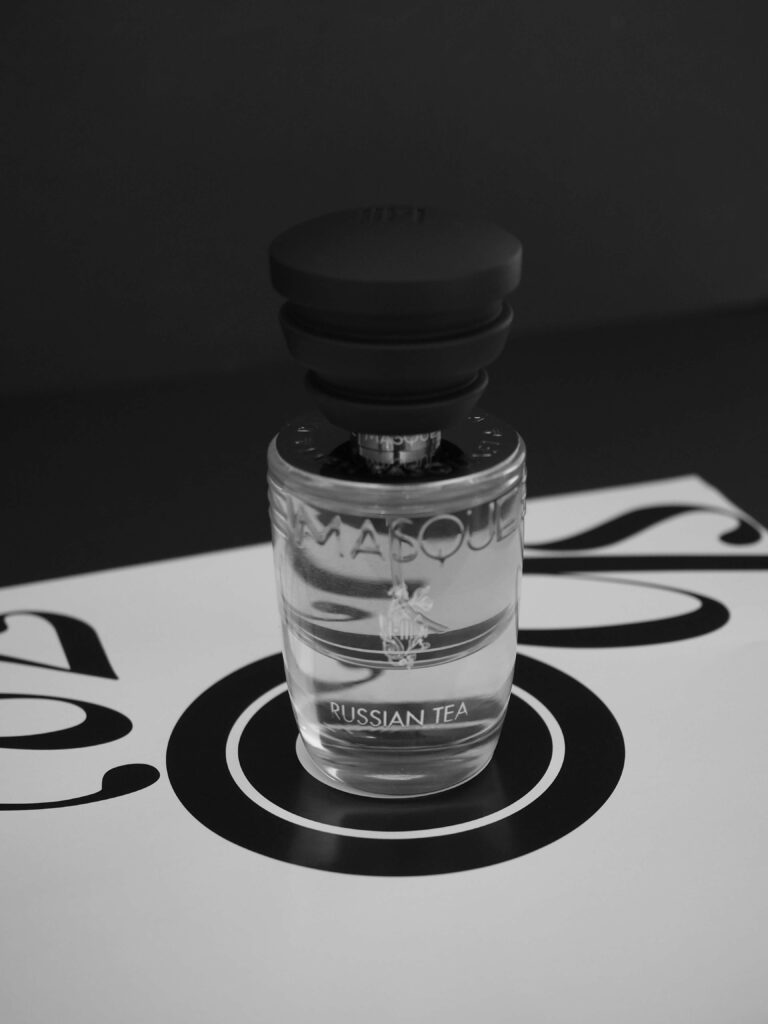 Masque Milano Russian Tea is available for purchase on the official website in 10 ml, 35 ml, and 100 ml. There is also initial vintage release that carries unique handmade ceramic cap.